Deborah J. Kinney, Recycling Coordinator
220 Township Road, Oxford, PA 19363 Ph: 610-932-8150 ext. 1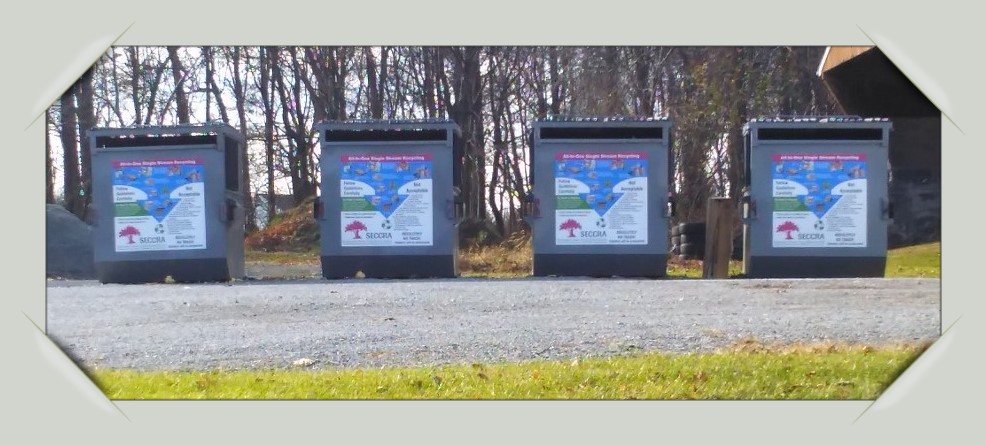 Household Hazardous Waste
HHW Event Dates
HHW Material List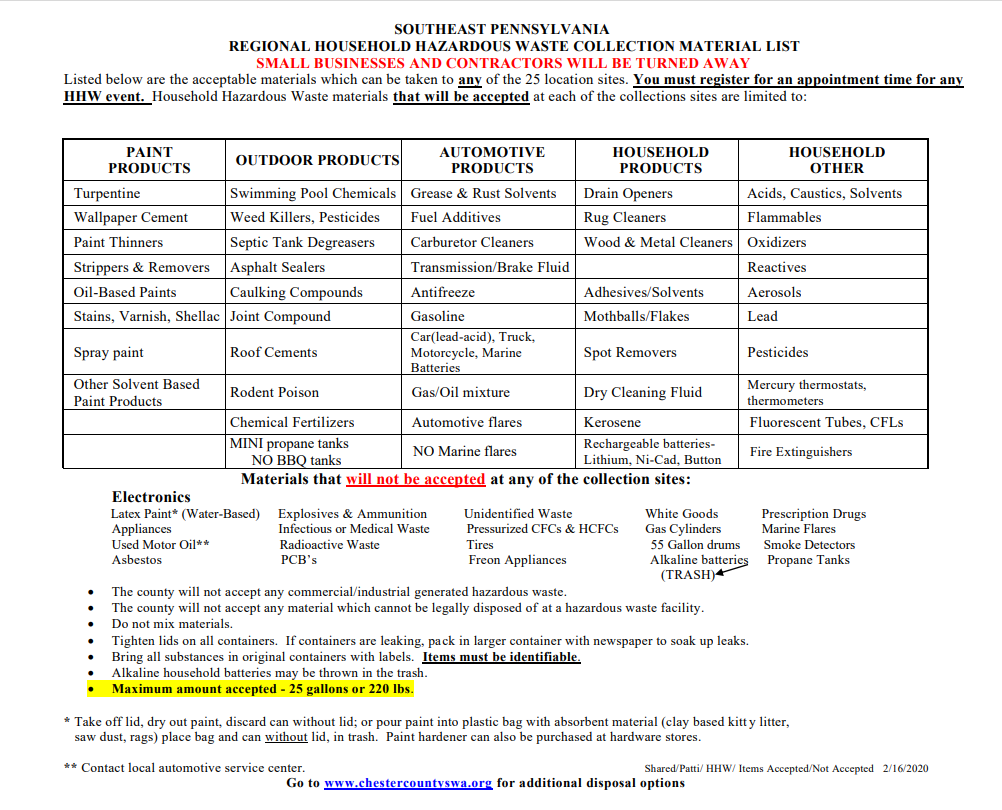 A PRE-REGISTRATION APPOINTMENT IS REQUIRED!
The public can register through SECCRA's webpage: https://www.chestercountyswa.org/121/Upcoming-Household-Hazardous-Waste-Event
There is also a slide show on that webpage that answers many questions about their events.
Recycling is Alive in Chester County
Chester County residents "Keep up the good work and keep making our recyclables cleaner." The issue with recycling today is CONTAMINATION. When recyclables are clean and separated from trash correctly, there is a market for those items. BUT ONLY the items asked for. There are "wishful" recyclers who want to recycle everything. This, unfortunately, has polluted the market with trash.

You should only recycle CLEAN mixed paper, corrugated cardboard, boxboard, aluminum and steel cans, glass bottles and jars and plastic containers 1-5+7 preferably with narrow necks.

WE DO NOT WANT THINGS LIKE RUBBER HOSES, PLASTIC KIDDIE POOLS, FOAM TOYS, BASKETS OR ICE CHESTS.

Do not include plastic bags or any film plastic in your recycling bin. Plastic bags and film plastics can be taken back to the grocery store. Plastic bags will jam the machinery at the materials recovery facility where your recyclables are separated and baled for sale.

The Chester County recycling rate has been well over 60% for the last 6 years and residents should be proud of their performance. Keep up the good work but…WHEN IN DOUBT, THROW IT OUT!!!